If you seek a small secluded place to escape in the tropical north, far away from the proverbial maddening crowds into a timeless rainforest with towering peaks and spring feed creeks Mungumby Lodge just might be the ticket. Mungumby Lodge is a unique lodge accommodation experience set in the World Heritage Rainforest near the village of Cooktown, Cape York, on Australia's Great Barrier Reef coast, at the northern end of the Greater Daintree Rainforest!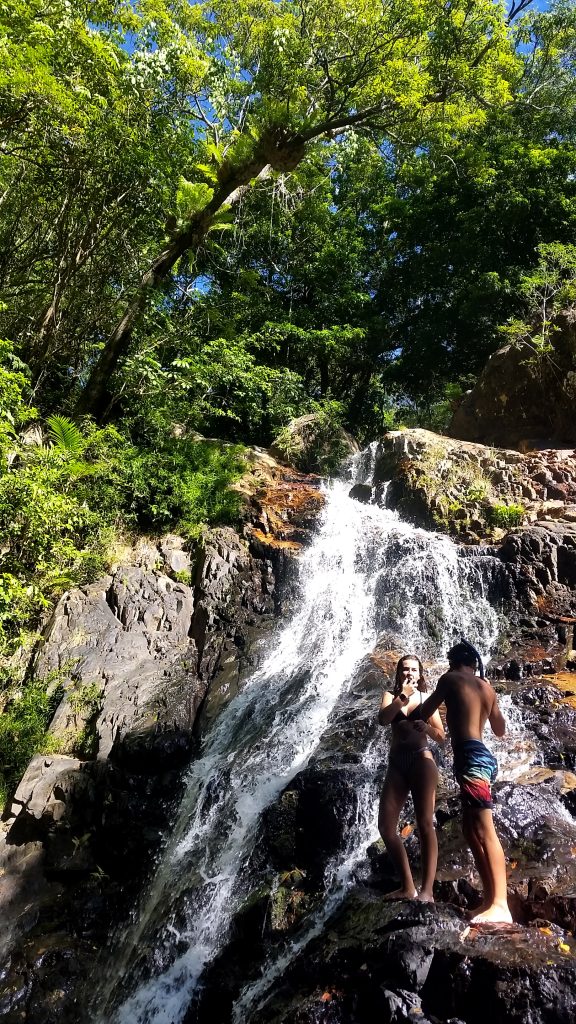 Point of Difference
A privately owned nature reserve and a guest house nestled next to the Wet Tropics World Heritage Rainforest National Park.
Waterfalls, swimming holes, and nature walks are within walking distance from the cabins. The lodge is quiet, relaxing, and surrounded by natural sounds with few if any human-made noises. With only 10 cabins there are no crowds or rowdy 4×4 groups.
Set at the apex of three distinct environments the outback, rainforest coast, and a wilderness coastline next to the Great Barrier Reef. The Aussie Fire [it and BBQ pavilion make for a great spot to grill your own dinner. Cooktown is a 25 min drive away and the nearest bar and restaurant is only a 5-minute drive to the infamous Lions Den Hotel. Nature lover's paradise with all the home comforts.
Mungumby Lodge is a unique one-of-a-kind experience and an ideal base to explore Cooktown, SE Cape York, Cape Tribulation, and Bloomfield. We are the closest Lodge experience to the Laura Split Rock Aboriginal rock art. Close by is the Annan Gorge, Archer Point, Bloomfield Falls, Weary Bay & Shiptons Flat. We service all facilities as well as your room daily, and do so with a smile!
About us
We are a privately run independent experience business in our 22nd year. Lodge guests realize the difference as soon as they arrive. There are plenty of things to do and see beyond the commercial staged tourist offerings found elsewhere. We are not a motel we operate by appointment. Mungumby guests immediately feel right at home surrounded by unique unforgettable experiences and friendly people that the region is famous for. Come and learn why Sir David Attenborough chose Mungumby Lodge over so many other options available to him and the crew.
Your Accommodation
Mungumby Lodge B&B is located in the stunning World Heritage Rainforest mountains just before and south of Cooktown, north of Rossville, Port Douglas, or Cairns. We offer quality private bungalow accommodation for travelers seeking to stay in a B&B lodge with the use of the homestead facilities, waterfalls, pool, and a nature experience rather than just a room. A tranquil setting that is uniquely different from a town stay.
Gallery
Leave the crowds behind, join us in paradise
COOKTOWN, CAPE YORK, TROPICAL NORTH QUEENSLAND AUSTRALIA